XP Launcher

Unlock:

Found
Lv 1
Lv 5
6
450

Rate of Fire:

High
Low

Accuracy:

High
High

Spread:

1 Shot

Explosion:

None
High

Level Up Rate:

3.30

Ease:

Low

Special:

Consumes EXP (from 1@1 to 450@5 and 550@6), Recoil (-150)

Class ID:

Tog_W_XPPipe

Positive Mods

Negative Mods

Seek, Spread

TNT, Rapid
The XP Launcher is a randomly found weapon in Tower of Guns. It shares color and projectile similarity with XP.  While firing, XP is drained from the weapon leaving pickups for you to use.
A blast from a fully levelled XP launcher is so powerful that it can instantly kill a fully upgraded uber-player with maximized HP bar and multiple armour and health bonuses. The splash damage is huge, so be careful.
Level 1 has a high fire rate and launches blue XP spheres
Levels 2-4 have a medium fire rate and launch XP plates out.
Level 5 Launches a large XP plate
Drains XP while firing, but leaves XP pickups where it hits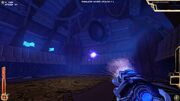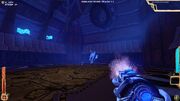 Ad blocker interference detected!
Wikia is a free-to-use site that makes money from advertising. We have a modified experience for viewers using ad blockers

Wikia is not accessible if you've made further modifications. Remove the custom ad blocker rule(s) and the page will load as expected.