Absurditron 9000

Unlock:

Found
Lv 1
Lv 5
50
90

Rate of Fire:

Moderate
High

Accuracy:

Moderate
Moderate

Spread:

1 Shot
2 Shots

Explosion:

Low
Low

Level Up Rate:

1.05

Ease:

High

Special:

Random Projectiles

Class ID:

Tog_W_Absurditron

Positive Mods

Negative Mods

Rapid, Seek

Precise, Spread
The Absurditron 9000 is a randomly found weapon in Tower of Guns. It has the appearance of a rack of weapons which takes up the bottom of the players screen. While firing, it fires a random bullet from different parts of the gun. 
High fire rate at level 4 +; Level 5 fires 2 projectiles at once.
High damage - Despite using projectiles from other weapons, some do abnormal amounts of damage (even without the uber mod in the imagery)
Variable effects depending on the projectile fired.
One of, if not the largest weapon.
Fire projectiles from a variety of sources, some of them being other randomly found weapons or useable items.
The projectiles are all the same, they only have different sounds and appearences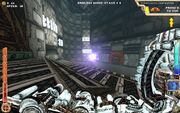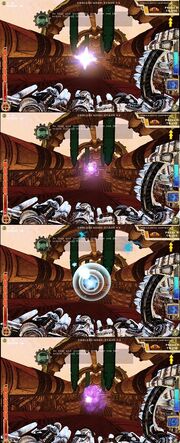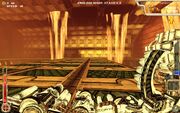 Ad blocker interference detected!
Wikia is a free-to-use site that makes money from advertising. We have a modified experience for viewers using ad blockers

Wikia is not accessible if you've made further modifications. Remove the custom ad blocker rule(s) and the page will load as expected.